Since 1970 our company has grown from one tomato truck to a fleet of approximately 290. We remain owner-operated and stay true to our founding mission – provide transportation services at the highest level of efficiency possible in a safe and timely manner.
Our Services
Our transportation services include seasonal agricultural hauling of tomato trailers from the fields to the factories, shuttle trucks for unloading tomatoes at our tomato processing factories, as well as seasonal and full time freight hauling with low bed and semi flats.
In addition to agricultural and freight transportation services, we also provide the following:  transplanting operations throughout the California Central Valley, primarily during the summer months; and recruiting, hiring and training services for internal customers in support of farming, transplanting, and harvesting needs.
During peak summer operations, we employ around 600 drivers operating approximately 290 trucks.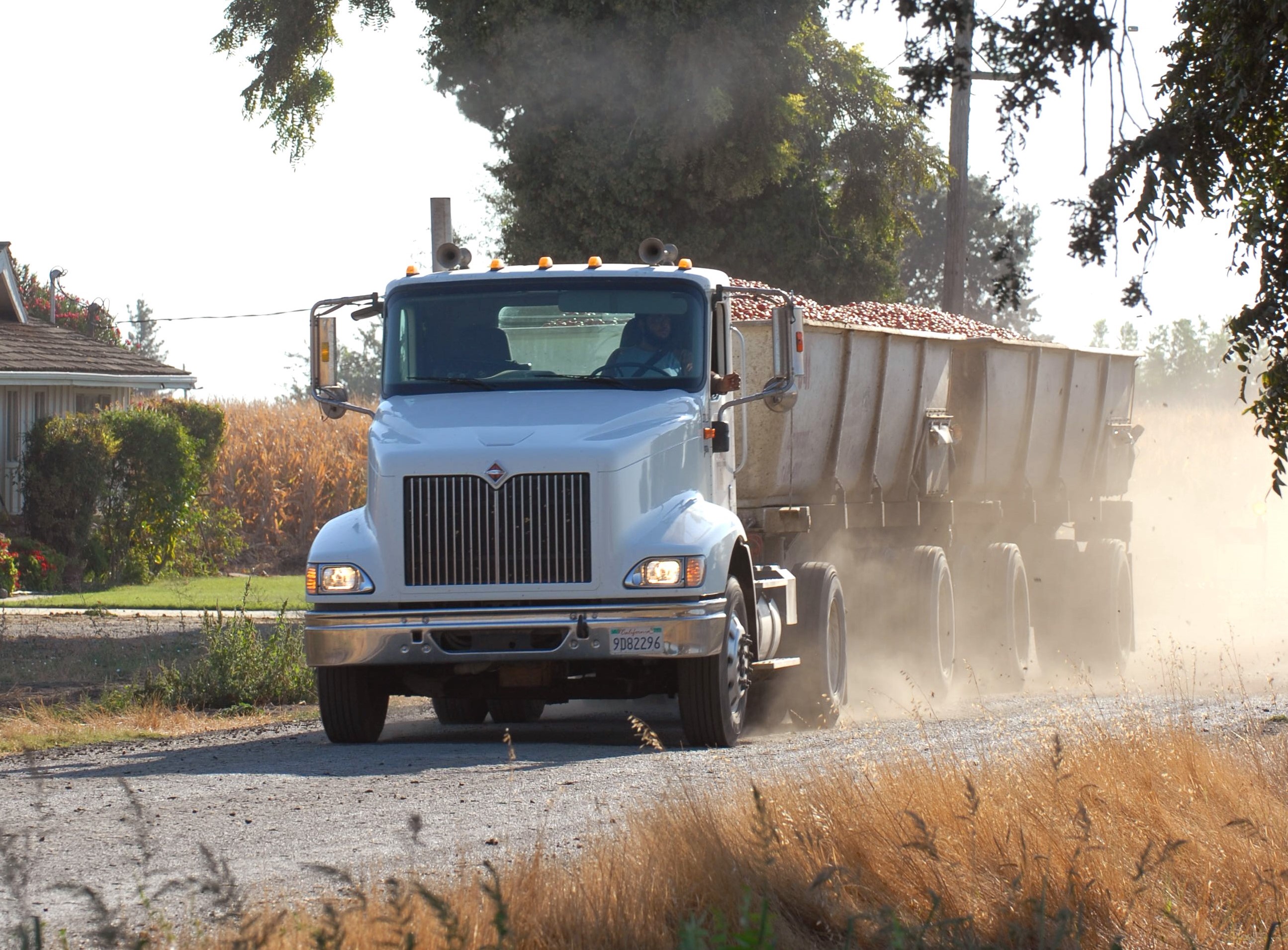 Safety Comes First
At the Morning Star Trucking Co. we strive for perfection in our hands-on safety program. We aim to keep not just ourselves safe, but everyone around us. That includes the communities that we operate in, our clients, and the general public safe from preventable accidents. Since initiating our safety program, we have seen a decline in accidents and injuries. As part of the safety program, all employees must meet our strict hiring guidelines which include: pre-employment drug test and alcohol test as well as federally mandated testing program for drugs and alcohol, and have DMV approved medical exam. New hires also need to be approved by our insurance company. We designate certain routes that must be followed by drivers, not only for efficiency but for everyone's safety.
To stay true to our mission, the following steps have since ensured that our transportation needs are met as efficiently and environmentally friendly as possible.

Specially designed lightweight trailers to hold our tomato tubs.

Just in Time Inventory Control System.